Asset & Personal Finance Origination
BID and NCCP compliant digital origination and a lender gateway for brokers and dealerships.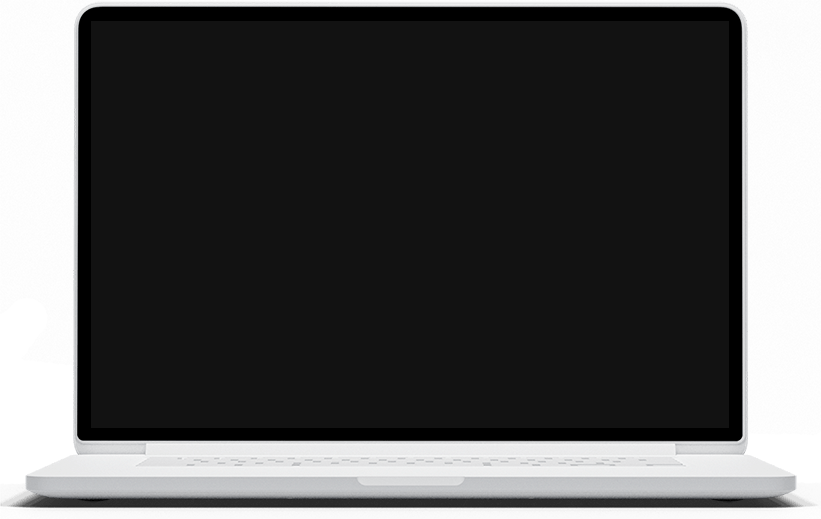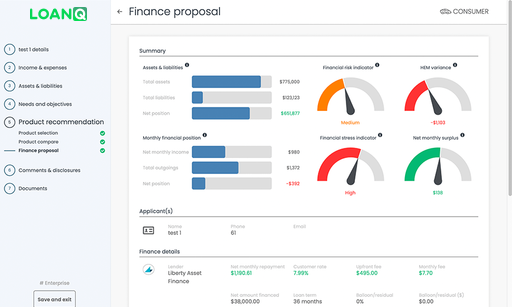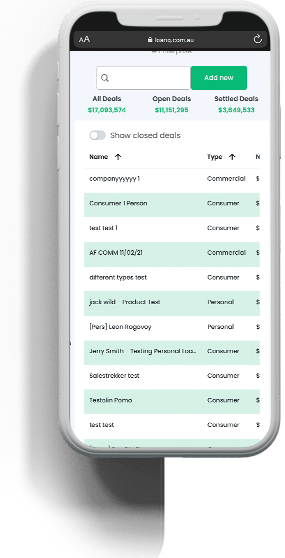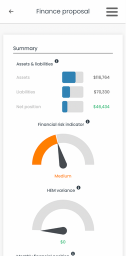 Integrated Digital Finance Solution
Intuitive flows for compliant applications in under 15 minutes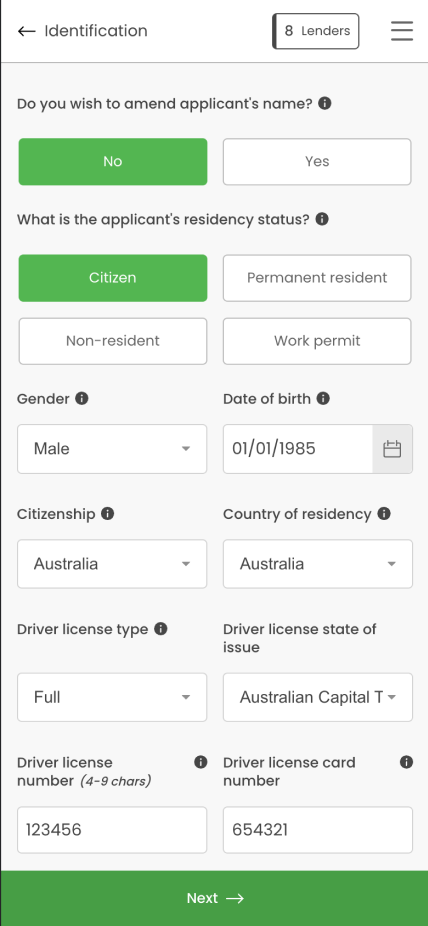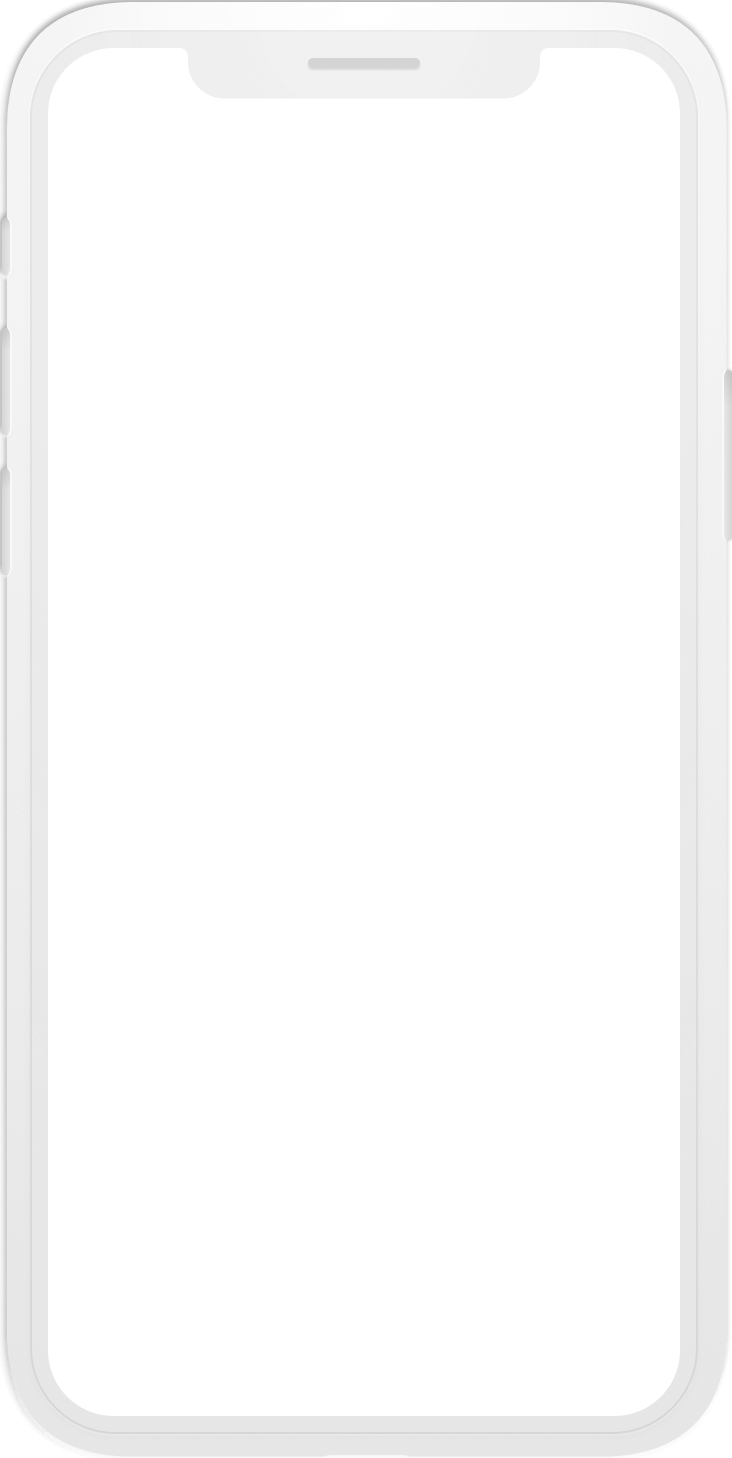 User friendly and fast data entry
Intuitive flow with easy to use components. We provide a flow based on data entry from thousands of users and years of collecting data.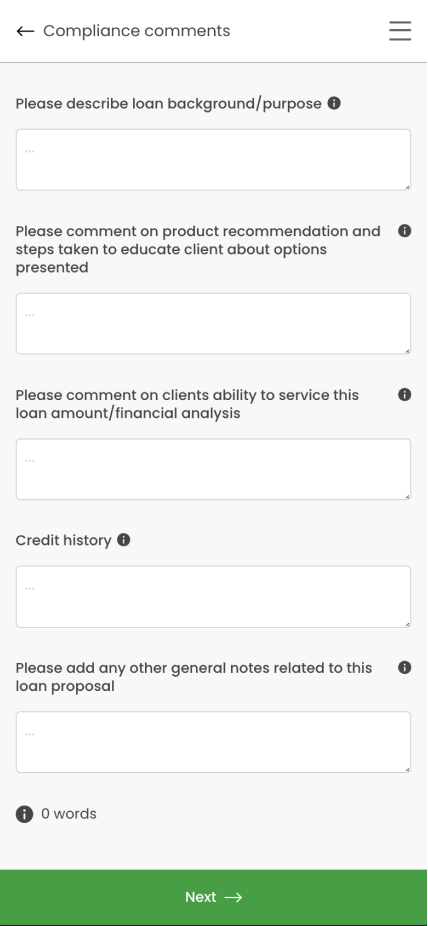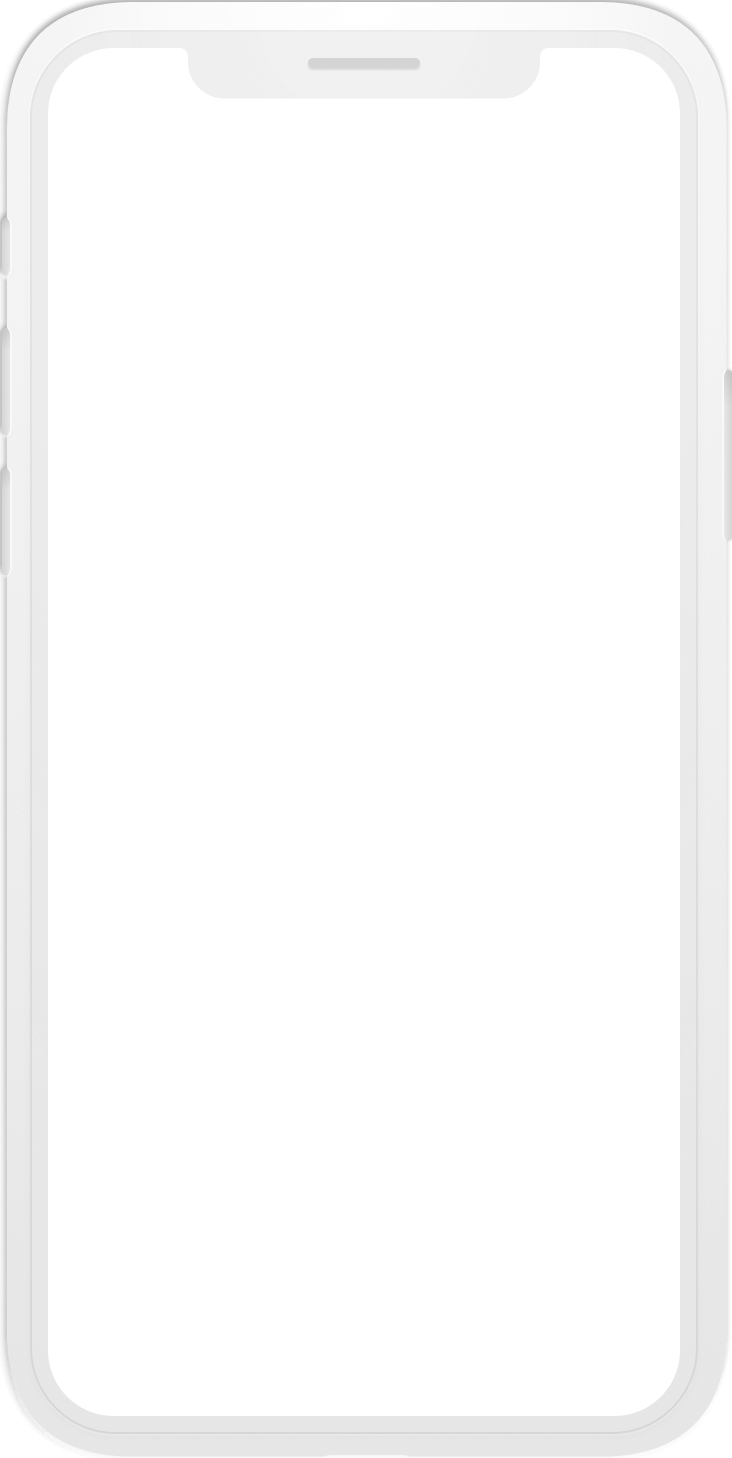 Compliance checking along the flow
Bank statements, ID and other integrations that allow for more precise data colletion.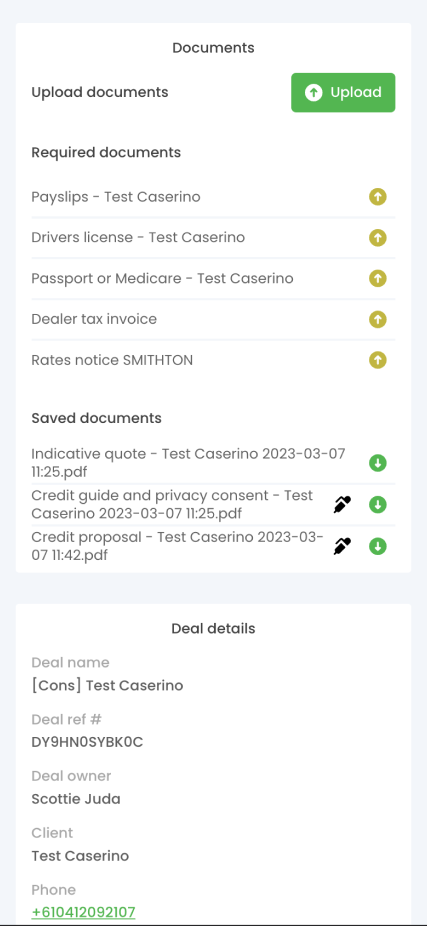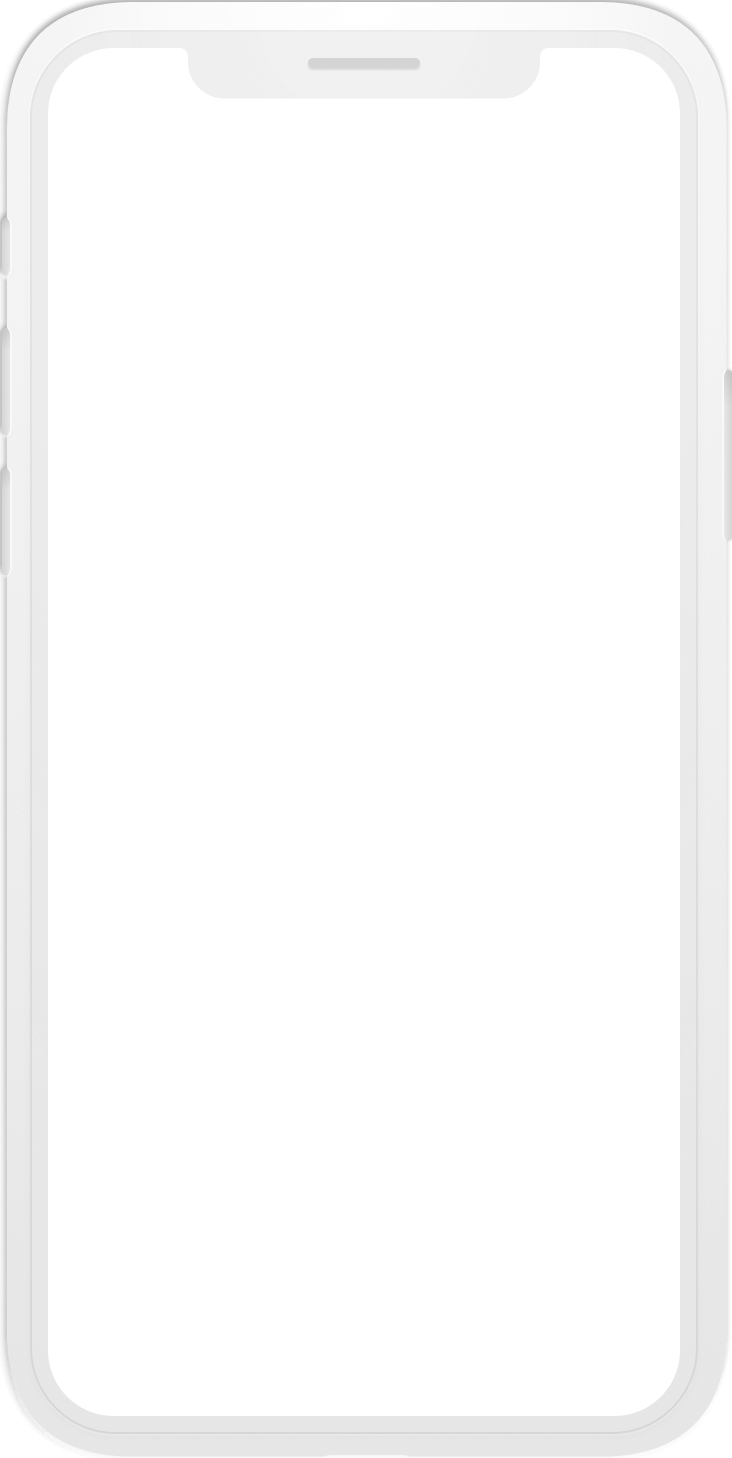 Document engine
Collaborate with your clients receiving and sharing documents using a platform that was made for data collection.
Key Benefits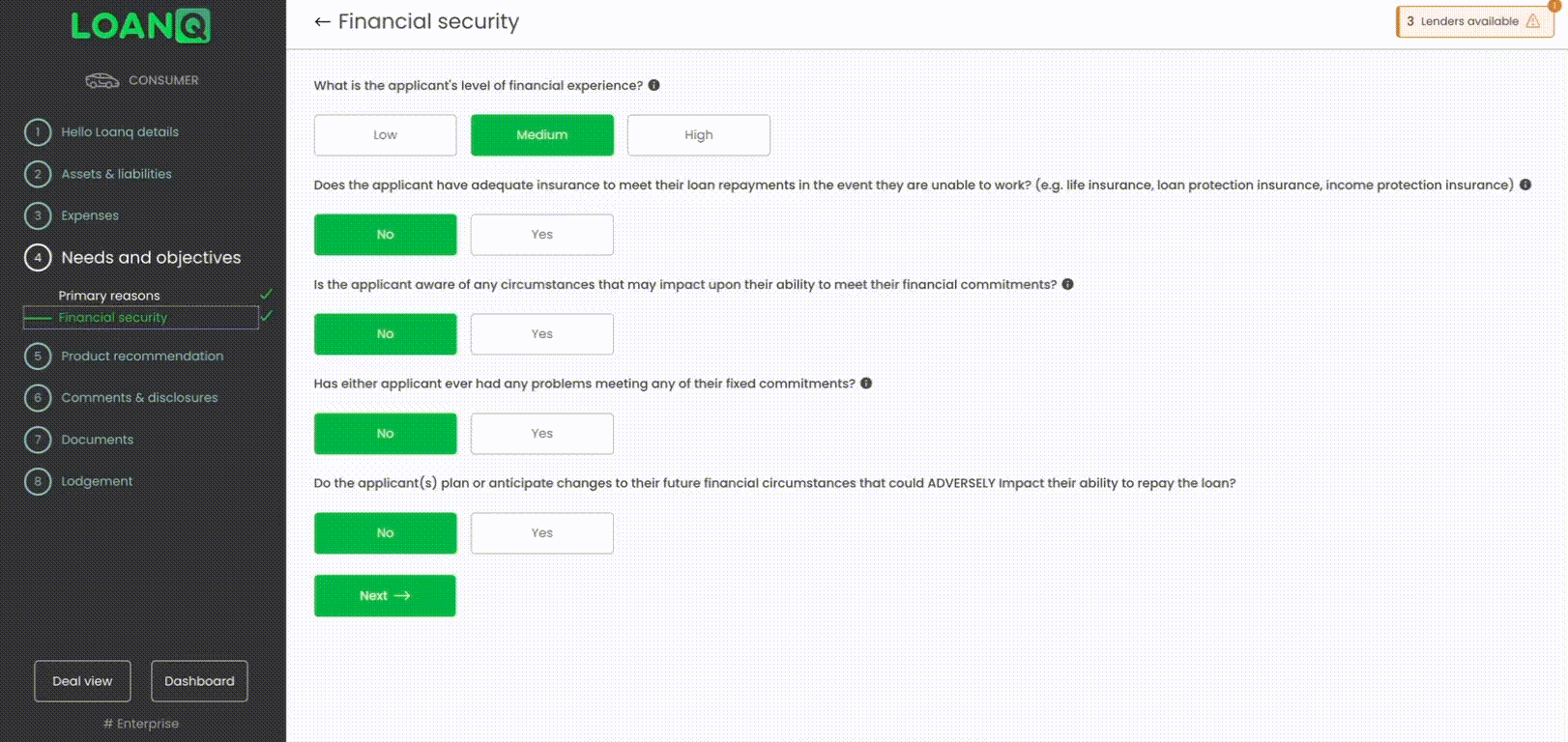 Compliance ready
Automated compliance document creation
Best Interest Duty and Responsible Lending ready
Auditing and reporting functionality
In-built bank grade Verification of Identity
Real time in-deal risk assessment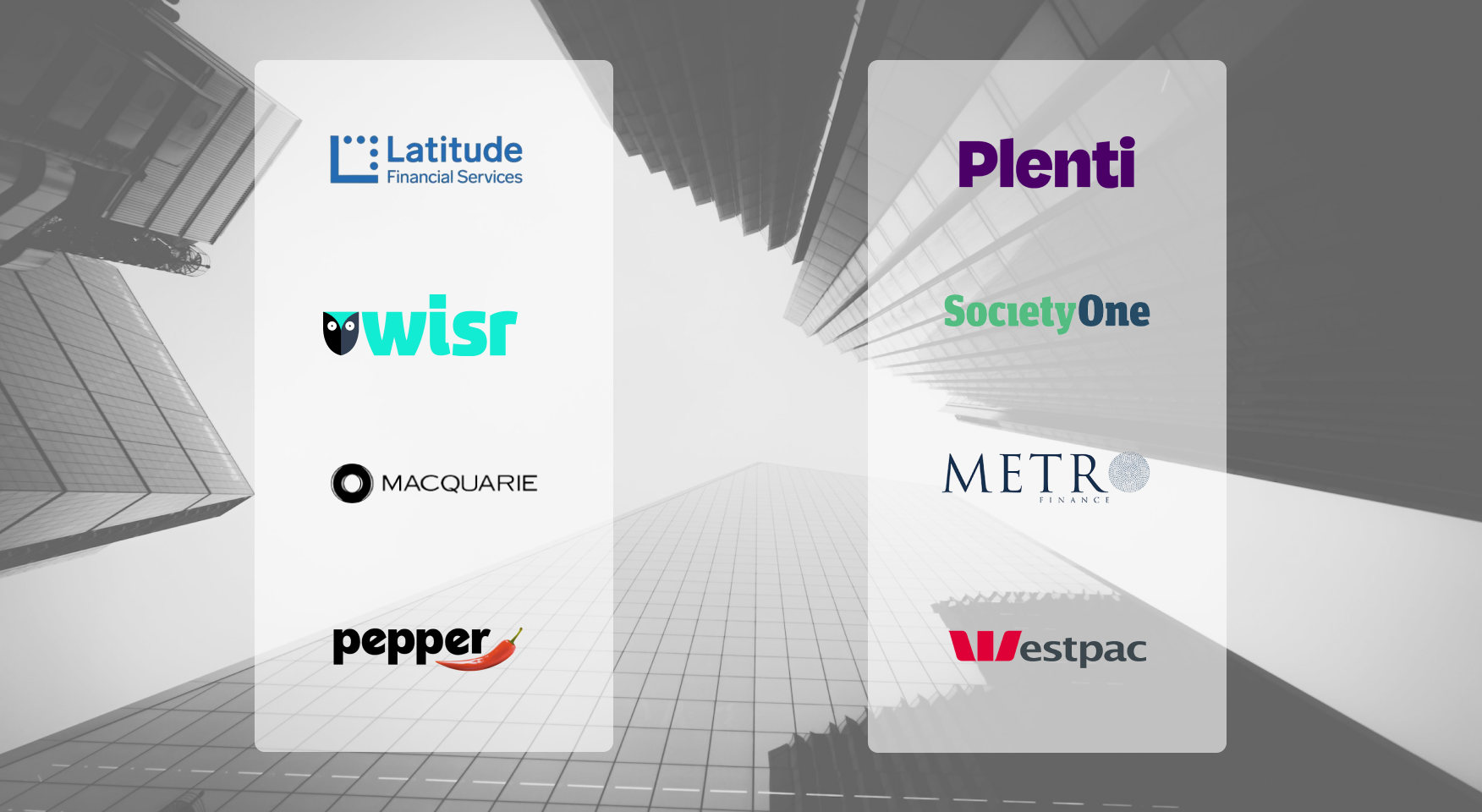 Lender connected
40+ asset and personal finance lenders
Accurate lender calculators
Detailed up to date lender policy engine
Lender API lodgements
Pre populated lender application forms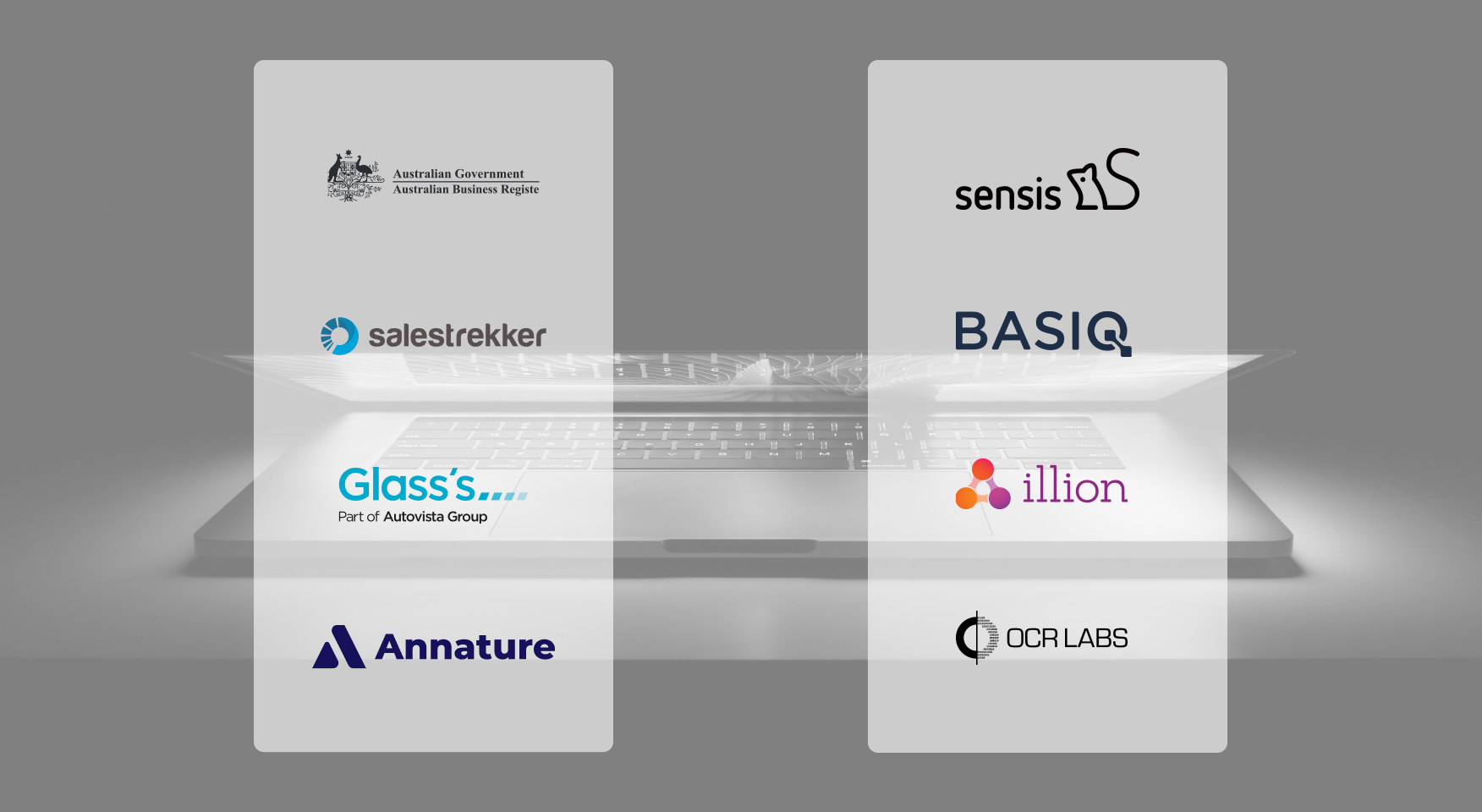 Fully Integrated
Banking data feeds open banking ready
DocuSign integration and automation
Glass's and PPSR searches and validation
Consumer and commercial credit searches
Address, phone and email validations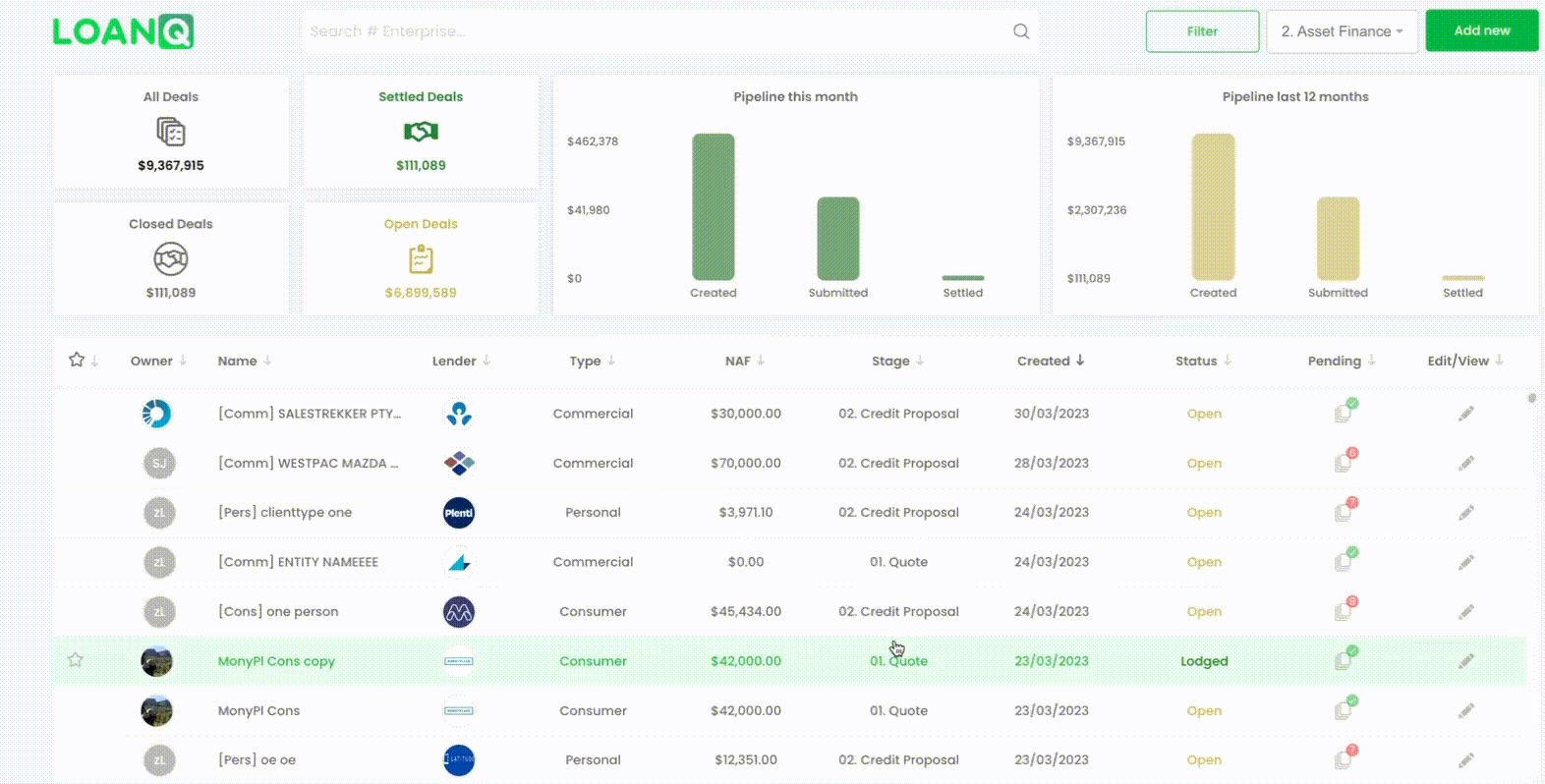 Professionally Designed
In-built product decision tools
Designed for broker and dealership use
In-store and online customer self-service use
Scalable cloud-based architecture
Mobile and desktop ready
All You Need In One Place
Lenders site
Other CRM

Multiple lender comparison
Multiple direct lender lodgement
Our Team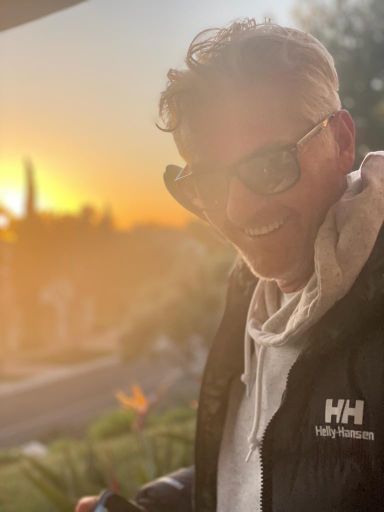 Dalibor Ivkovic
Director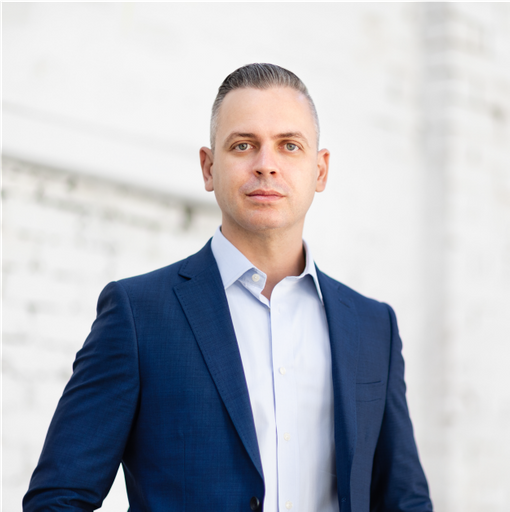 Scott Juda
Head of Distribution
Frequently Asked Questions
If you can't find what you're looking for, email our support team at hello@loanq.com.au and someone will get back to you.
Who can use LoanQ?

LoanQ is designed for mortgage & finance brokers and for dealership business managers.

Can LoanQ be used on a client facing website?

No. LoanQ is a loan origination platform for brokers and dealers. We have a separate product called WebloanQ that can be embedded on client facing websites to assist lead generation and conversion. Note that website user needs to be eligible to provide asset or personal finance.

Does LoanQ have CRM functionality?

LoanQ isn't a CRM, however it is linked to Salestrekker CRM, which has extensive CRM functionality.

Is LoanQ a processing company?

No, LoanQ is a technology company. Processing companies can use LoanQ.

Can we white label LoanQ?

Yes, LoanQ is designed to be white-label solution.

Where is LoanQ based?

LoanQ HQ is in Bondi Junction, NSW Australia. All LoanQ data is stored in AWS in Australia.

Which lenders does LoanQ integrate with?

LoanQ integrates with Macquarie, Pepper, Westpac, StGeorge, Capital, Metro, Plenti, Latitude, Liberty, and Shift. Other lenders are currently being added.

Which aggregators can I use LoanQ with?

You can use LoanQ with most aggregators in Australia. ACL holders & dealerships can use it regardless of which aggregator they partner with.

How do I get LoanQ?

Fill in the contact form and we will arrange LoanQ access for you.