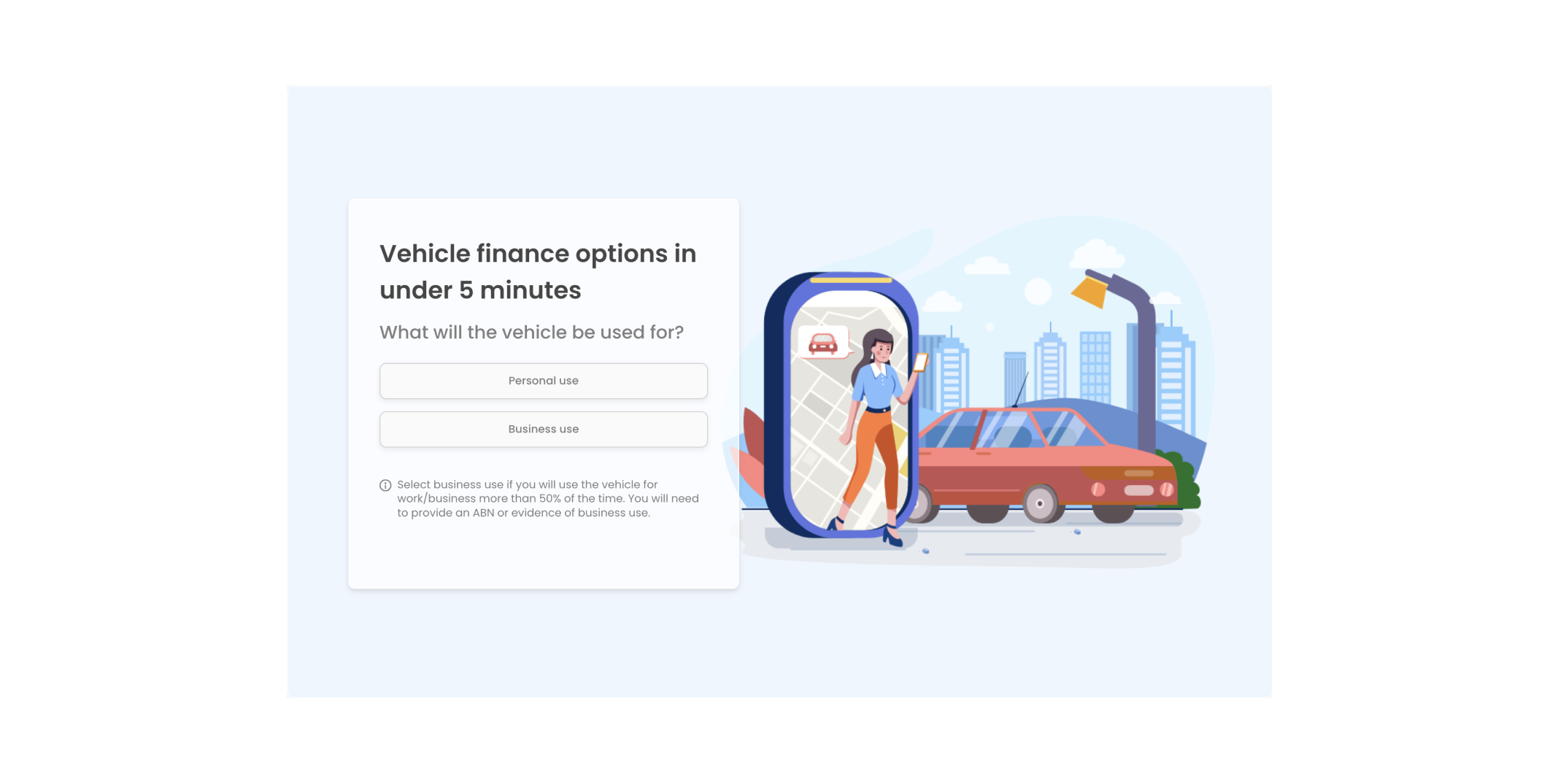 Car finance origination in under 15 minutes
With the help of extensive digital technology use and its proprietary decision engine, LoanQ helps brokers and dealers originate car finance with ease.
Our goal is end-to-end loan origination in under 15 minutes, making the process seamless for LoanQ users and their customers.
These are some of the elements of LoanQ efficiency:
Guided quoting and application flows
LoanQ quote and application flows are designed to remove complexity and to ensure quickest possible results for user and customer.

Integrated services
LoanQ relies on a number of integrated services for a complete digital delivery. Some of these services are:
Glass's and PPSR car searches

Illion company and individual credit checks

Sensis phone, email and address validation

OCR Labs digital verification of identity

BASIQ banking data collection

DocuSign electronic signing

ABR for company and sole trader ABN look up
Decision engine
LoanQ utilises a sophisticated decision engine providing correct quoting and accurate lender selections. Extensive lender policy rules will display accurate and relevant product data for each scenario.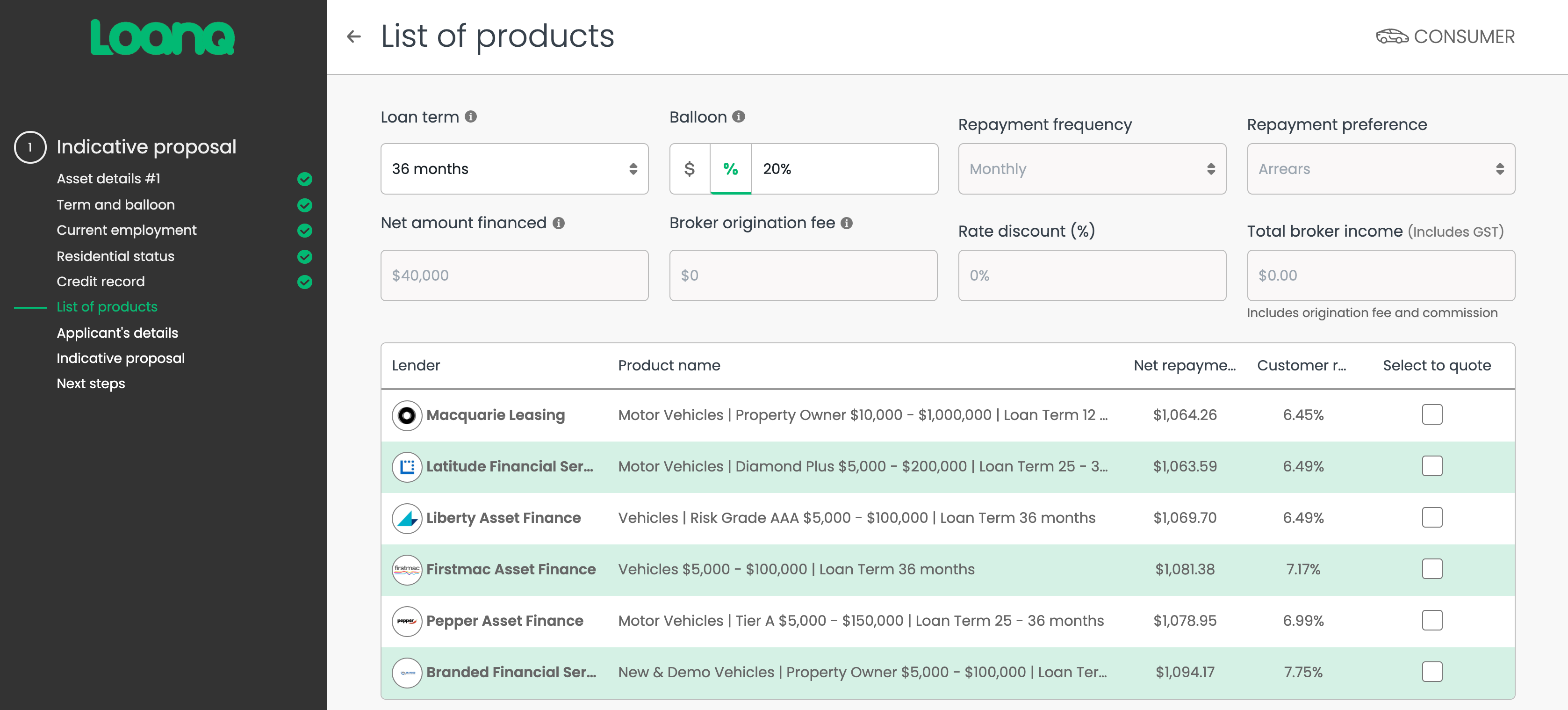 Customer engagement tools
LoanQ users can share a digital application form via Client Portal, allowing customers to complete loan application and upload required documents at home using mobile or desktop device.

Customers get a secure email link and a text message PIN to access the guided digital application form and upload required documents.
Compliance automation
LoanQ has relevant questionnaires, comment fields and disclosure sections to ensure application data is accompanied by the compliance documentation.
Customer expenses are compared to published HEM benchmarks and users get the dashboard showing risk snapshot for the deal.

Compliance documents are automatically produced and emailed to the client for electronic signing using DocuSign.
Integrated validation tools for identity checks, individual credit and company checks, and car searches ensure further compliance assurance and the prevention of fraud.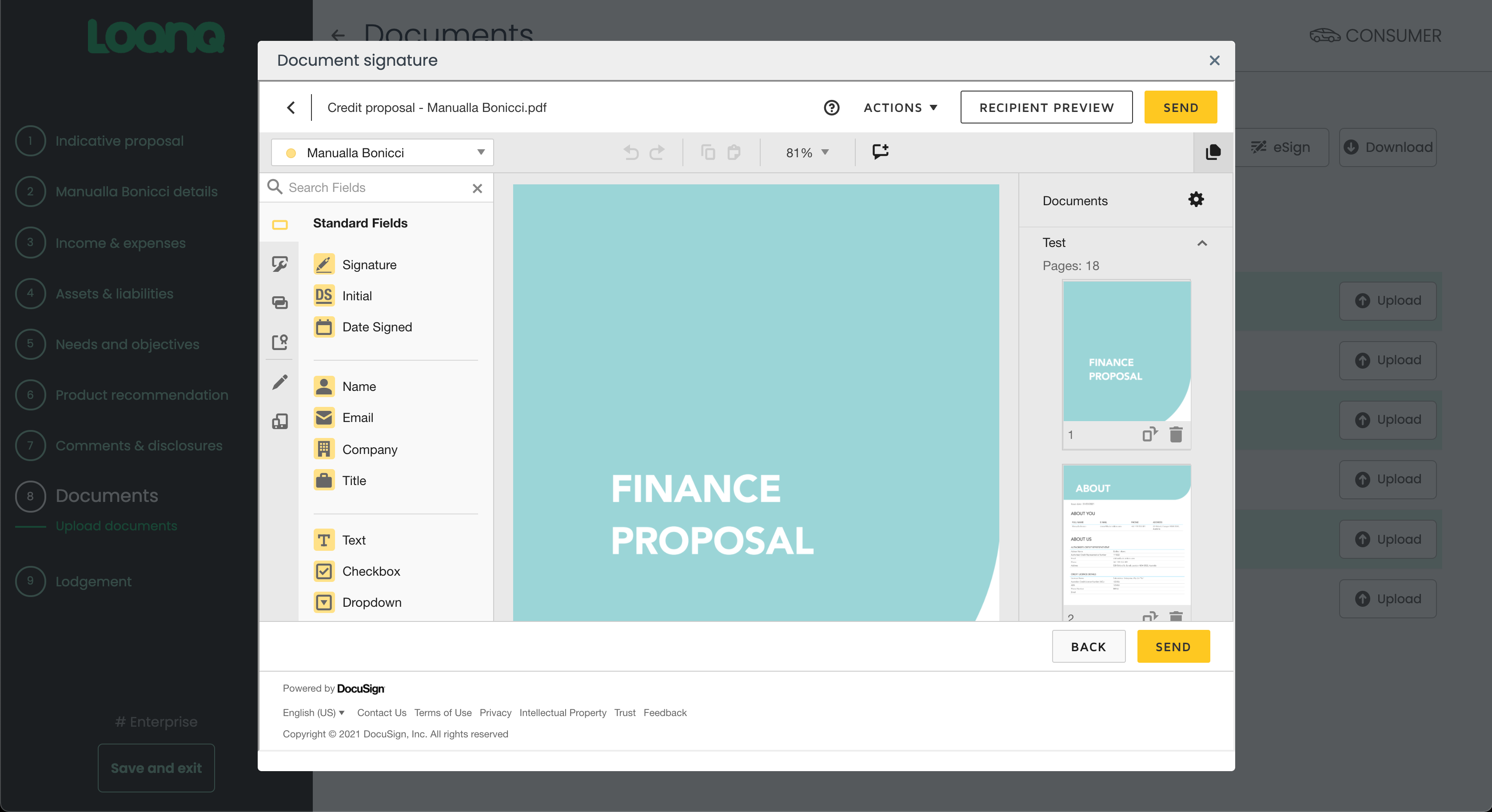 Lender integrations
LoanQ links to a number of lenders for an integrated lodgement. This means that the quote and application can be submitted to a lender in a single pass, without double data entry or a separate document upload being required.